James Monroe Hair III PhD
Chief Science Officer
Tueor Technology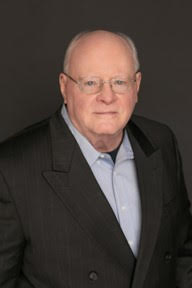 James Monroe Hair III PhD is the co-founder, Chief Science Officer and Technology Lead for Tueor Technologies.  Located in Cheyenne, Wyoming. He and his partner, Dan Greene, have been working together on ground-breaking and innovative technologies for over 20 years.  They are proud to jointly hold more patents than any other non-academic entity in the state.
Jim was born in South Texas during World War II.  His Father, James Monroe Hair Jr. (otherwise known as "Big Moe") was a huge man, standing over 6 ½ feet tall.  Given his size and strength, it was no surprise that Big Moe was a professional athlete (professional boxer and baseball player) until the outbreak of World War II.  
Big Moe left the sports world behind and joined the navy, attached to the CBs.  Over the next few years, Big Moe saw little of his wife, or his newborn son, Jim.  Big Moe became a highly decorated veteran of many campaigns in the Pacific, where he was wounded in action.
After the war, Jim and his family settled in Texas City, Texas, where (as a young child) Jim can still remember the historic explosion that shook that Texas town in 1947.
As a young man, Jim was intensely interested in science and (following in his father's footsteps) athletics (at one time, held the second-fastest time in the 200 meter in the world that year.)  
During high school, Jim raised more than a few eyebrows when his submission for a local high school science fair forced a revision of the size and weight rules when his project (a fully operational, liquid-fueled jet rocket) was too big to fit into the gymnasium.  
Originally, he worked with his father on the family ranch, but then followed him into the oil fields when his father founded an oil field and oil refinery construction company.  Working the high steel, they build oil refineries and other structures around the world, including Saudi Arabia, Mexico and throughout Texas.
After High School, Jim attended college for a couple of years before the Vietnam War intervened.  Like his father, Jim joined the Navy and eventually ended up as a "special forces" type of sailor.  Unfortunately, also like his father, he was injured during a mission. But in Jim's case, it was while planting listening devices and other unpleasant surprises behind enemy lines.
Jim ended his military service as an investigator for the Department of the Navy, focusing on technical and technological investigations.
After his military service, Jim returned to college, eventually becoming an adjunct professor.  Dissatisfied with academic politics, he eventually struck out on his own and, over the next few decades, worked as a "trouble-shooter" for numerous technology companies, including Texas Instruments, Words of Wonder, Siemens, Medtronics, NASA and others.  
Known as a talented problem-solver, Jim traveled the world, including Russia and China, solving various technological problems for numerous employers.  
During his time at NASA, Jim was identified as a payload specialist for an upcoming Space Shuttle flight and was enrolled in astronaut training in preparation for the flight.  Disappointingly, that was when he was diagnosed with cancer (a probable legacy of exposure to Agent Orange during his Vietnam service).
After treatment and surgery, Jim decided to "head east to get back west" and moved his family from California to Wyoming.
Jim met his business partner Dan through their mutual membership in MENSA (they still jokingly refer to themselves as "the only two Cherokee MENSA members in a cow-town") and similar military backgrounds and soon formed a close professional and personal family bond that has lasted to this day.  
Together, they have developed cutting-edge, disruptive technologies in several different disciplines, including Alternative Energy, Electronics, Computer Science, Aerospace Engineering, Medical Telemetry and Combat Systems.
Besides their shared passion for science and technology, Jim and Dan also share a background as "in the trenches NCOs" and their no-nonsense, practical and pragmatic approach to solving the various problems brought to them led to Tueors' motto:  We Make The Impossible….Practical.
Due to their military background and security clearances (TS SBI, TS Crypto), Dan and Jim have provided many classified briefings and demonstrations of advanced technologies to engineers and designers working on some of the more clandestine and sensitive projects currently under development including DARPA and Homeland Security. Their work has been described as "revolutionary", "extraordinary", "historic", and simply "Wow".
So impressive were their technologies and the potential for these technologies to have a significant impact on Government/Military use that former Congresswoman, Barbara Cubin, personally "opened doors" for them into levels of the federal government normally denied to small companies.
On a less formal level, both Jim and Dan have been keynote speakers at conferences and symposiums covering such varied subjects as wind power, energy storage, alternative energy development, non-traditional engine design, next-generation electronics design and cyber-security.
Jim and Dan continue to live and work in Wyoming, where (according to Jim) "The Politics fit my temperament".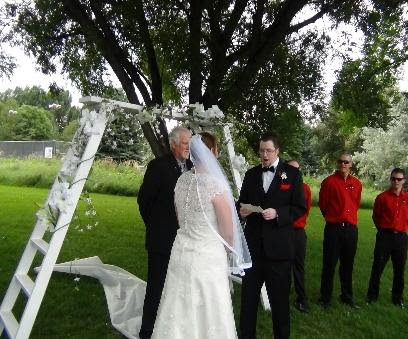 Jim is the divorced father of two grown children who both share a close relationship with his partner, Dan,
who they view as a second father.  In fact, when Jim's daughter was married, Jim walked her down the aisle, and Dan performed the ceremony.