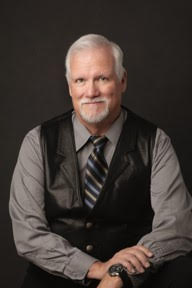 Daniel L. Greene, PhD (abd)
Chief Operations Officer
Tueor Technologies
Daniel L. Greene is the co-founder and Computer Science Lead for Tueor Technologies.  Located in Cheyenne, Wyoming. He and his partner, James M. Hair III, have been working together on ground-breaking and innovative technologies for over 20 years.  They are proud to jointly hold more patents than any other non-academic entity in the state.
Dan was born in Colorado Springs, Colorado to a pioneer family who had settled in the area right after the Civil War.  Coming from six generations of military men (his ancestor was a general at Gettysburg and his father a decorated veteran of the Pacific Campaign in WW II) Dan left college after an injury cut his football career short and joined the Air Force during Vietnam, he then spent the next 20 years as a career airman.  During his career, Dan held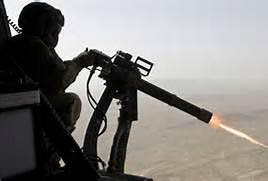 numerous military positions and duties around the world, including everything from Instructional Technology Director and Associate Aerospace Sciences Professor to Helicopter Door Gunner.
His final assignment was at F.E. Warren AFB in Wyoming, where he served as the primary Computer-Based Instruction/Evaluation Developer for the only MX (PeaceKeeper) Missile Squadron in the world.  During his time there, he repeatedly returned to College to continue his education in Computer Science, Cognitive Psychology and Instructional Technology. When he finally retired, it was as the most highly educated and degreed NCO in the history of the Air Force Space Command.  At the time of his retirement, Dan held a coveted Top Secret (SBI) security clearance.
Upon his retirement, Dan remained in Wyoming, first working for the State of Wyoming as a Division Network Systems Administrator and member of the Governor's Technology Council, then teaching at the University level and acting as a consultant in Distance Education and Instructional Technology throughout the world.
Dan met his business partner Jim through their mutual membership in MENSA (they still jokingly refer to themselves as "the only two Cherokee MENSA members in a cow-town") and similar military backgrounds and soon formed a close professional and personal family bond that has lasted to this day.
Besides their shared passion for science and technology, Jim and Dan also share a background as "in the trenches NCOs" and their no-nonsense, practical and pragmatic approach to solving the various problems brought to them led to the Tueor Technologies motto:  We Make The Impossible….Practical.  
Together, they have developed cutting-edge, disruptive technologies in several different disciplines, including Alternative Energy, Electronics, Computer Science, Aerospace Engineering, Medical Telemetry and Combat Systems.
Dan and Jim's operation could best be described as "Technological Hired Guns".  Or, as Dan puts it "When a large company needs technological problems solved, but don't have tens of millions of dollars to throw at the problem, they give it to us.  We have a wide net of potential contributors via our time spent in industry, the military, NASA and academia and so can address their problems effectively and efficiently.  At the end of the day, we get paid and usually end up with some new patents to boot. But, we don't always solve their problems the way they think we will….and that's where you get new and disruptive technology."
Due to their military background and security clearances (TS SBI, TS Crypto), Dan and Jim have provided many classified briefings and demonstrations of WINS technologies to engineers and designers working on some of the more clandestine and sensitive projects currently under development including DARPA and Homeland Security. Their work has been described as "revolutionary", "extraordinary", "historic", and simply "Wow".
So impressive were their technologies and the potential for these technologies to have a significant impact on Government/Military use that former Congresswoman, Barbara Cubin, personally "opened doors" for them into levels of the federal government normally denied to small companies.
On a less formal level, both Dan and Jim have been keynote speakers at conferences and symposiums covering such varied subjects as wind power, energy storage, alternative energy development, non-traditional engine design, next-generation electronics design and cyber-security.
Dan and Jim continue to live and work in Wyoming.  A former Eagle Scout, Dan still enjoys the life of a "mountain man".  A temperamental knee (a legacy of college football) has, unfortunately, caused him to retire as a Hunting Safety Instructor, Survival Instructor and Licensed Guide and Outfitter, although he remains an avid fisherman and the former Deputy Sheriff of Lost Springs, Wyoming (the smallest incorporated town in the United States).

Dan is married to his college sweetheart, has two grown children, two grandchildren, a non-traditional daughter
and son (Jim's kids), and a Timber Wolf named "Smokey".